The current trade war between the United States and China has floated the ocean freight industry directly into the spotlight.
But aside from the ways in which it has been impacted by competing and escalating rounds of tariffs, the shipping sector deserves attention simply because of the technology revolution that has been going on in recent years, which has featured remarkable trends in tracking technologies and blockchain platforms like TradeLens, the digital platform jointly developed by Maersk and IBM.
The container shipping consultancy service SeaIntelligence believes that this trend is heating up now both because the technologies are becoming increasingly scalable, and because customers are developing an expectation of real-time information and transparency on their shipments.
Shippers and carriers appreciate real-time tracking because it provides them insight into where shipments are going, what condition they're in and how to optimize efficient delivery by rerouting them. That's why SeaIntelligence predicts that demand for the service will grow so great that real-time container tracking will
be standard in 600,000 containers
worldwide by 2025.
"If this adds the value everyone believes will become the case, we are clearly past a point of no return where competitive pressure will compel all carriers to eventually provide this feature as a matter of course," read a SeaIntelligence report recently emailed to Supply Chain Dive.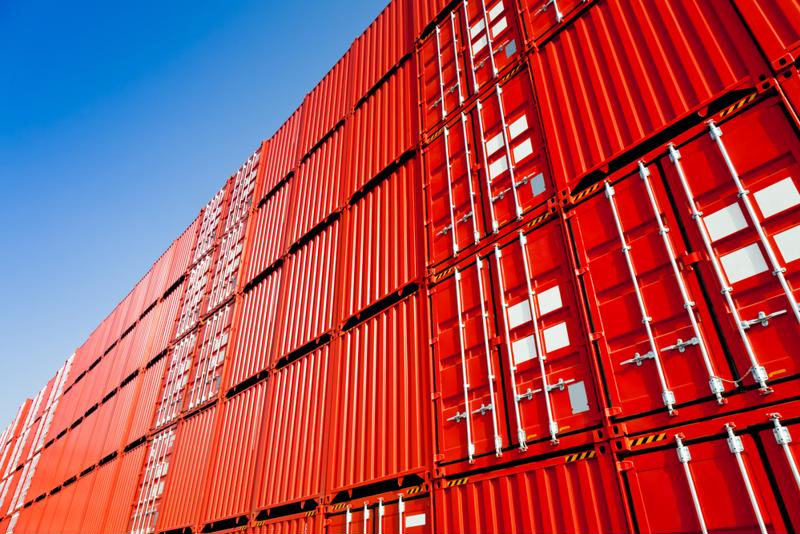 In the words of SeaIntelligence CEO and Partner Lars Jense, the "dam has burst" on the digitalization of container shipping, as more inexpensive and scalable tracking technologies have come on the market and led more carriers to announce container digitization projects at scale. Case in point, CMA CGM promised in May to add 50,000 container trackers to its fleet, and the following month, Hapag-Lloyd announced it would implement trackers in
100,000 of its containers
.
"It will quickly shift from competitive differentiator to 'must have' qualifier," Jensen explained to Supply Chain Dive.
The continued expansion and ever-increasing complexity of global supply chains all but mandates increasingly intermodal, real-time tracking and digitalization, which obviously benefits carriers' operations and their competitiveness.
The TradeLens platform has already started to remove the need for time-intensive
paper-based transactions
between international carriers, and simultaneously began making contracting and pricing easier by maintaining records on a transparent yet secure blockchain ledger.
The future of ocean freight will likely be strongly impacted by these trends, though for the time being the main challenge for firms remains maintaining these networks of trackers and related systems.
Tracking sensors, like all other component parts, are subject to wear and tear, cybersecurity issues and glitches that can make it more difficult for them to accurately relay information to carriers and their customers. Companies will not only have to invest in this technology to remain competitive, but will also need to spend more on maintenance in order to make the tech worthwhile.