The Tesla brand has made a name for itself by creating luxury electric cars that don't compromise on performance. In 2016, the Model S P100D with Ludicrous mode claimed the title of
third fastest-accelerating production car ever made
, thanks to its ability to accelerate from 0 to 60 mph in 2.5 seconds.
The new Tesla Model 3 enjoyed massive success when it launched in the U.S. last year, outselling
all plug-in hybrids combined
, thanks in large part to its own impressive 0-60 mph time of 3.3 seconds.
But now the Model 3 is attempting to complete a different type of speed challenge, as the luxury EV races to reach China before the March 1 tariff deadline.
Automaker uniquely vulnerable to trade war tension
The ongoing trade war between the United States and China came to a pause on Dec. 1, when presidents Donald Trump and Xi Jinping agreed to a temporary truce. However, the 90-day detente gave the two nations a deadline of Mar. 2 to reach a new agreement, and recent reports suggest that there is no such deal in sight. If no progress is made, the U.S. is poised to increase tariffs on $200 billion worth of Chinese goods from 10 to 25 percent, which would provoke a similar duty on American goods entering the People's Republic.
Should the two countries fail to come to an agreement and start another round of retaliatory tariffs, Tesla would be more negatively impacted than most of its competing automakers. While larger global OEMs such as BMW AG and Daimler AG are able to offset tariffs to a certain extent by increasing production at existing China factories, Tesla has yet to establish a manufacturing presence in the Asian nation, and won't be assembling any vehicles there until the end of 2019, when its Shanghai factory is set to come online.
For that reason, the automaker has loaded
three ships roughly the length of two football fields
with as many Model 3 sedans as possible, and is hoping they sail into port before the end of the month, reports Bloomberg.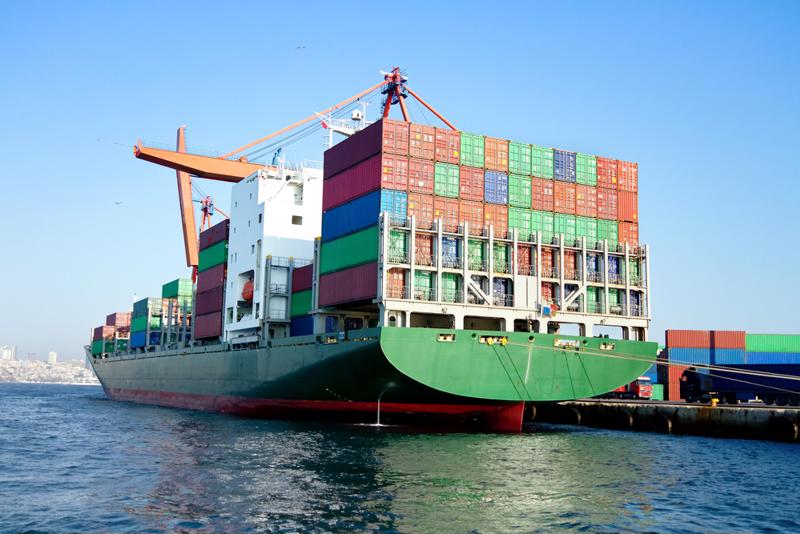 "Our whole focus is, okay, how do we get those cars made, get them on a ship as fast as possible ... get those cars to customers as fast as possible," Tesla CEO Elon Musk said on a recent earnings call. "We get them to China as fast as possible."
Despite the Model 3 being Tesla's cheapest car, there are many forces conspiring to drive up the cost of the vehicle when it arrives in China. In addition to the looming tariffs, Tesla faces elevated transport and labor costs, combined with the fact that imported electric cars are not eligible for local tax credits in China.
"Our car is just very expensive going into China," Musk also said during the earnings call. "The demand for Model 3 is insanely high. The inhibitor is affordability."
That inhibitor would be greatly exacerbated if tariffs were to shoot up again in March. Before the temporary truce, China was slapping 40 percent levies on American cars. That duty was dropped to 25 percent when the ceasefire was enacted on Dec. 1, but is apparently in danger of rising again if an agreement cannot be brokered by Mar. 2.
Automotive industry players have expressed
a wide range of financial consequences
related to the trade war between the U.S. and China, notes Supply Chain Dive. On a recent earnings call, General Motors CFO Dhivya Suryadevara complained that the situation was a "$1 billion headwind," while auto-parts manufacturer Cummins claimed that raising prices and other measures had enabled it to fully mitigate the cost of tariffs. At one time, BMW valued its tariff pain at more than $300 million, with the company's North American CEO Bernhard Kuhnt warning that any further rise in tariffs would be harmful to the consumer, auto dealers and "the economy in total."